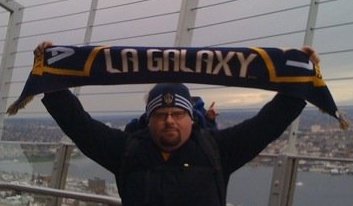 I am a father of 3 wonderful kids and husband to a very patient wife whom I love deeply. My family is the center of my universe. Everything else is what I do with or for my family.
I am a huge soccer fanatic. I will support the Los Angeles Galaxy until I die and hopefully long after that. I find people that support soccer to be generally slightly more intelligent in many facets of life than those that do not. I think this is largely due to the attention span needed for soccer. Unlike other sports soccer does not stop play every 8 seconds and there are no commercials for a full 45 minutes. You get to see the strategy in motion and it is a truly beautiful thing.
I have worked in Internet Security for well over 10 years. I have held positions as a SupportRep, support manager, Sales Engineer, Sales Engineer Manager, Sr. Program Manager, Development Manager and Sr. Product Manager. I have dealt with customers from small business to Fortune 100 companies. In all my time in Internet Security I have learned the following truths:
There is no such thing as 100% secure if the device is connected to the Internet it can be compromised.
Most people who work in Internet Security are genuinely good, cool people. Those that aren't spend more time hiding what they don't know and don't understand in order to climb over the bodies of others to try to get to the top. Best to avoid the latter.
Innovate or die. Internet Security is a non-static thing. That awesome widget you just releases is outdated one week after you release it. Sure it will sell for another 2-3 years, but if you aren't working on 'what's next' you are putting lipstick on a pig.
Growing a company with a good product, good people and a family atmosphere is just damn fun.
I love to travel. Business travel can be cool. But travel with the family is best. There is nothing like watching your kids marvel at the beauty of the world. So far my favorite location on Earth is Bryce Canyon National Park, Utah, United States. It is just a gorgeous place.